Take in the beautiful West Of Ireland with the numerous hiking and cycling trails located near our farmhouse.
Take in All The Trails Of The West of Ireland
Mountain biking has taken a large leap forward in the amount of people taking part and therefore a large number of natural trails and Mountain Biking Centres have become available to use. Coillte, Ireland's Forestry company, provide man-made trails around the country including the largest trail centre in Ireland, the Ballyhoura MTB Trail centre on the Cork / Limerick border, the Bonaveen MTB Trail Centre in Portumna, the Derroura MTB Trail Centre Galwaywhich overlooks the beautiful Lough Corrib, Co. Galway. Also with natural resources to ride on plenty of trails in Cratloe Woods, The Slieve Bernagh and the Arra Mountains overlooking Lough Derg, Slieve Felim, Keeper Hill, The Silvermines, The Glen of Aherlow, the mid west is a Mountain Bikers Paradise.
By travelling on two wheels and at your own pace along our wealth of rural back-roads and byways you will really get closer to nature and meet the charming local people. When you stay with us you will be tempted to indulge in the mouth watering breakfasts on offer, the Full Irish can include hot or cold cereal, yogurt, fruit, cheese, fish, eggs, bacon, sausage, tomato, pudding and lovely home-made brown bread or toast. We also offer for your convenience evening meals and packed lunches.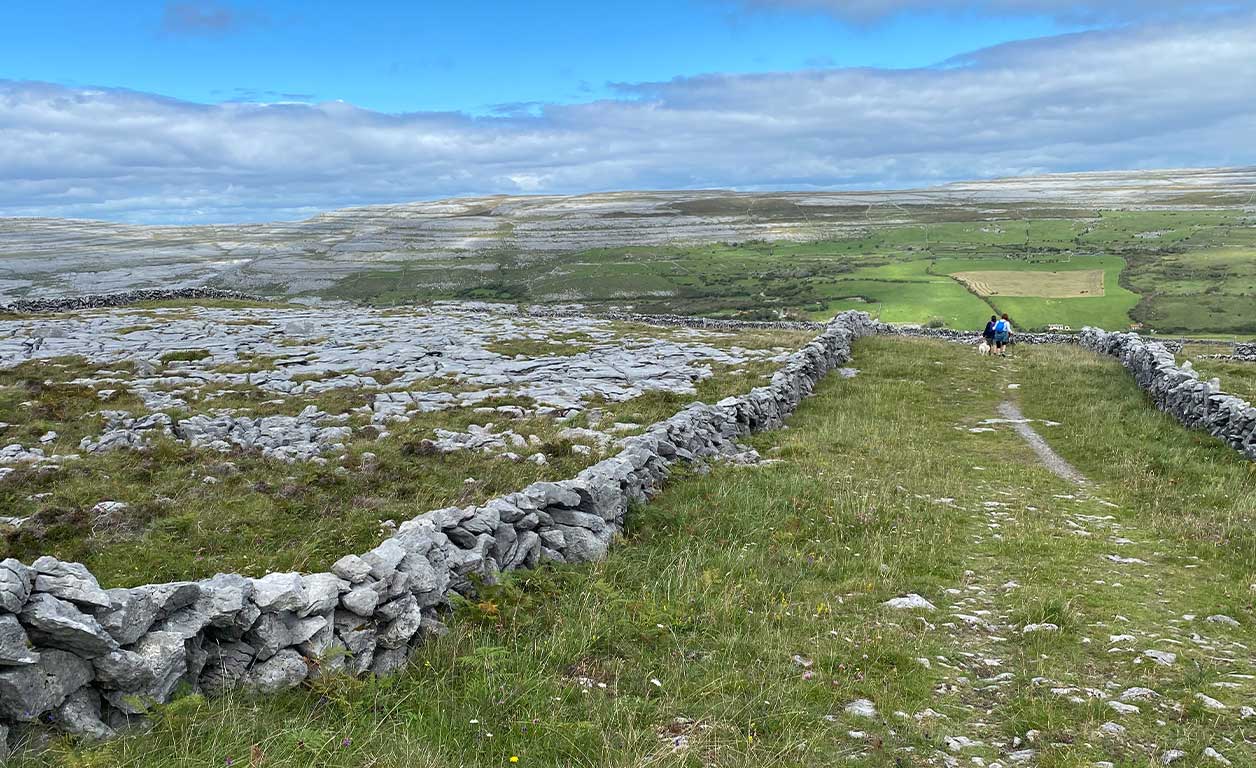 We are always there to give advice to you on anything from routes to information on history/culture of the area and any special sites of interest etc. We have maps detailing roads suitable for cycling and suggested cycling routes from their premises and provide an early breakfast for those who may be keen to make an early start. We will also provide cyclists with a packed lunch or arrange for luggage to be transferred to your next night's accommodation. Hillview also offers facilities such as a drying room, and secure lock-up areas for bicycles.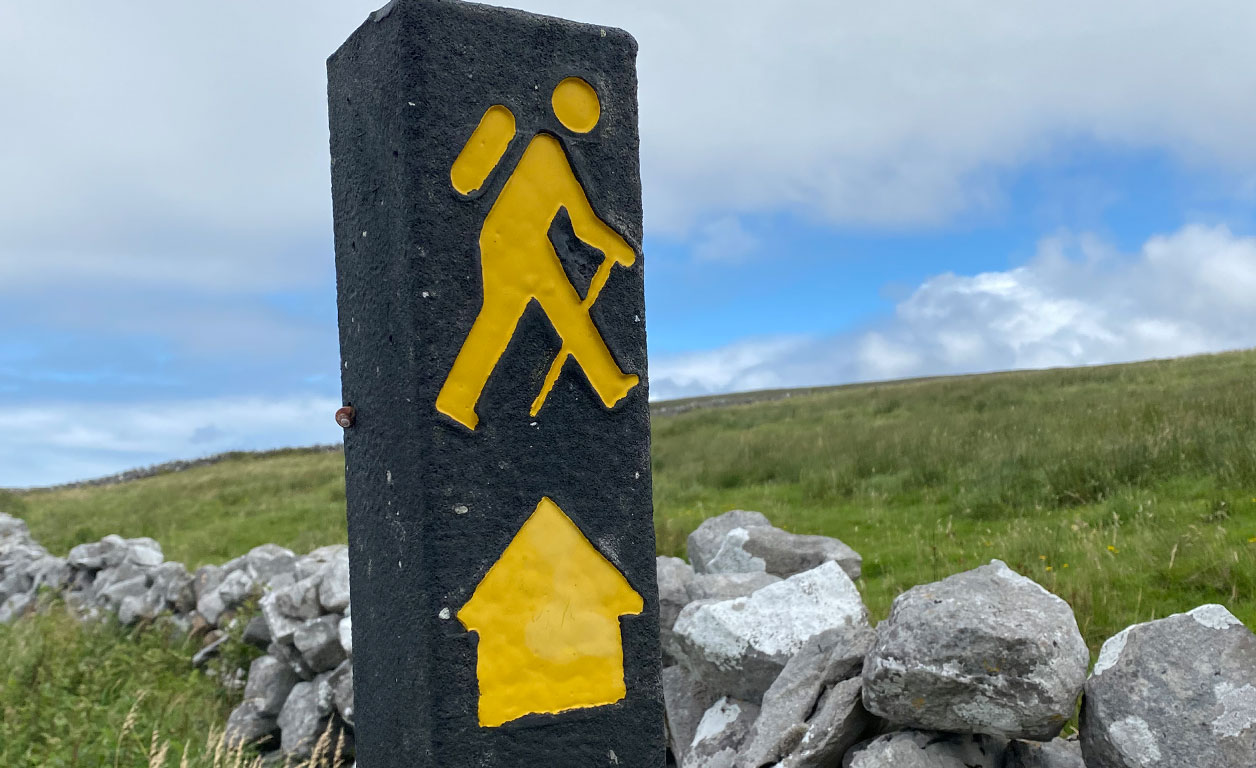 Hillview Farmhouse B&B is set in the heart of the East- & Mid-Clare Walkways. We are an ideal base for walkers to enjoy the tracks & trails of the East- and Mid-Clare Walkways, the Burren Way and the Lough Derg areas. We offer home comforts, home cooking & peaceful relaxation surrounded by donkeys, horses, cattle, farm pets, mountains, rivers, castles, woodland, heritage sites, stunning nature, charmimg villages, quirky traditional shops & a variety of activities on our doorstep. Walking is truly is the best way to explore fully & absorb the beauty of the Clare Walkways. A network of back roads will take you on a delightful journey of tranquility & discovery. Explore the fascinating landscape & wonderful scenery. A variety of trails & looped walks will take you to some beautiful parts of Co Clare. Lough Derg waterways, mountain ranges, rolling countryside, fertile valleys. The countryside is criss-crossed with byways, forest paths, nature trails, country lanes, minor roads, all leading to splendid isolation in rugged mountain terrain and lush valleys. You experience fascinating cliff scenery, vast tracks of bogland & rolling hills with donkeys, horses & wild deer. There are a number of different walks to try: way-marked ways, looped walks, treks & eco-walks.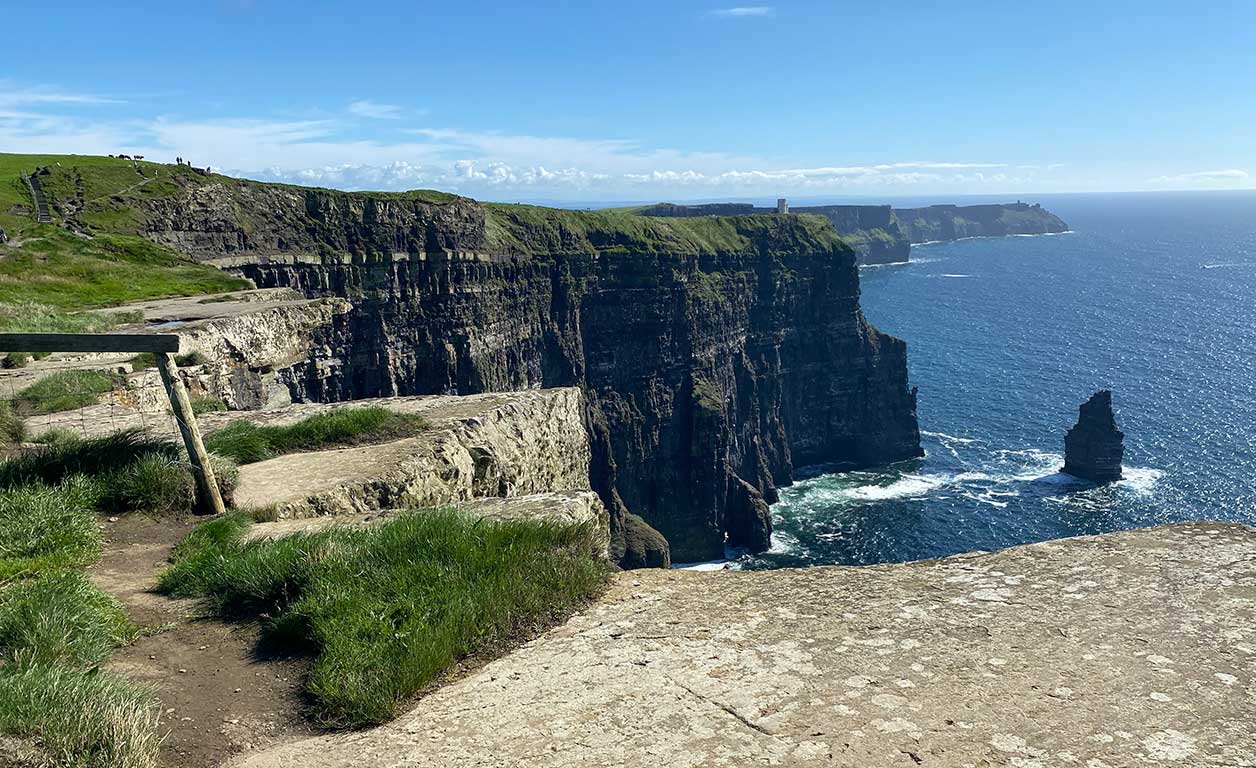 Early bird breakfast, evening meals, packed lunches, flasks, laundry facilities, maps & guides are available for all walking routes. A good knowledge of the area is assured. We provide transfers from Shannon Airport, and from Ennis bus & train station. Daily drop-off service to walks & pick-up available. At end of walks an evening meal is provided & transport to local pubs for music sessions. The area has rich heritage for walking. Other activities on offer are cycling, fishing, bird watching, flora, fauna, pub music, sightseeing, music festivals, horse fairs, hunting & local markets with local produce. East Clare is a place of secrets, folklore, charming villages, quirky pubs with rousing melodies of Irish music, dancing & singing. So get Walking!